The taste of summer!
19.04.2012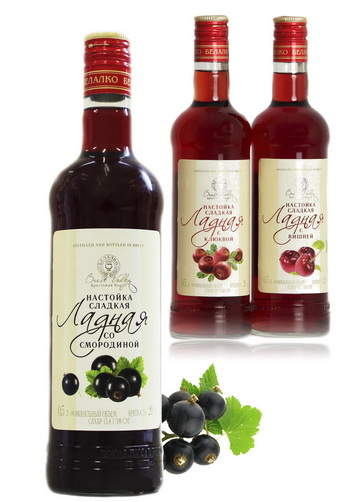 Remember the taste and smell of black currant? Impossible to stay from the lovely aroma of this berry?

The black currant is known as one of the most healthful berries as it contains a great number of vitamins, minerals and other nutrients.

Useful properties of this berry, as well as nationwide fame and love has inspired the specialists of our enterprise to create a new sweet tincture, "Ladnaya with currant." The tinctures under the brand "Ladnaya," with flavours of cherry and cranberry are already popular among the grown-up population of our country.

Vol: 20%

Taste: SUMMER!
Aroma: UNFORGETIBLE!
Aftertaste: FUNNY!
Usage: WITH FRIENDS!
Optimal solution: A GIFT FOR YOUR DARLING!