"MEN`S CLUB". Noblesse oblige.
23.04.2014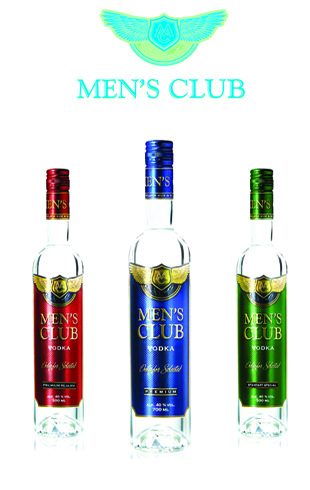 BELALCO presents its new brand - «MEN'S CLUB.

This product was created exclusively for export. Lately the product has been exported to Ukraine, Kazakhstan and Vietnam. Focusing on the success of the product abroad, «MEN'S CLUB» appeared on the shelves of stores in Belarus in early 2014 .

«MEN'S CLUB» is available in three versions:

- Stylish blue, imbued with the spirit of sea travel and air travel, confidence and brutality - a classic «MEN'S CLUB Standart Special»;
- Royal red - the color of luxury, high grade and perfect quality - it`s «MEN'S CLUB Premium Reserve». The drink includes infusion of white bread, which softens the drink and makes it exceptionally flavored;
- Noble green - the color of purity, energy and vitality - it`s «MEN'S CLUB Super Exclusive». This drink includes the infusion of linden flowers that softens the taste of the product.